You are going to place an order for the most easy Raised Floor solution you have ever worked with.
The Stand-On Floor is made to help you to place floors easier, without tools and hide you cables from above inside the structure of the tiles.
The Stand-On Basic tiles can be covered with any kind of covering, but you can also place carpets on top or laminate and aluminum plates.
We have created this flooring to help you build quicker and hide cables very easy.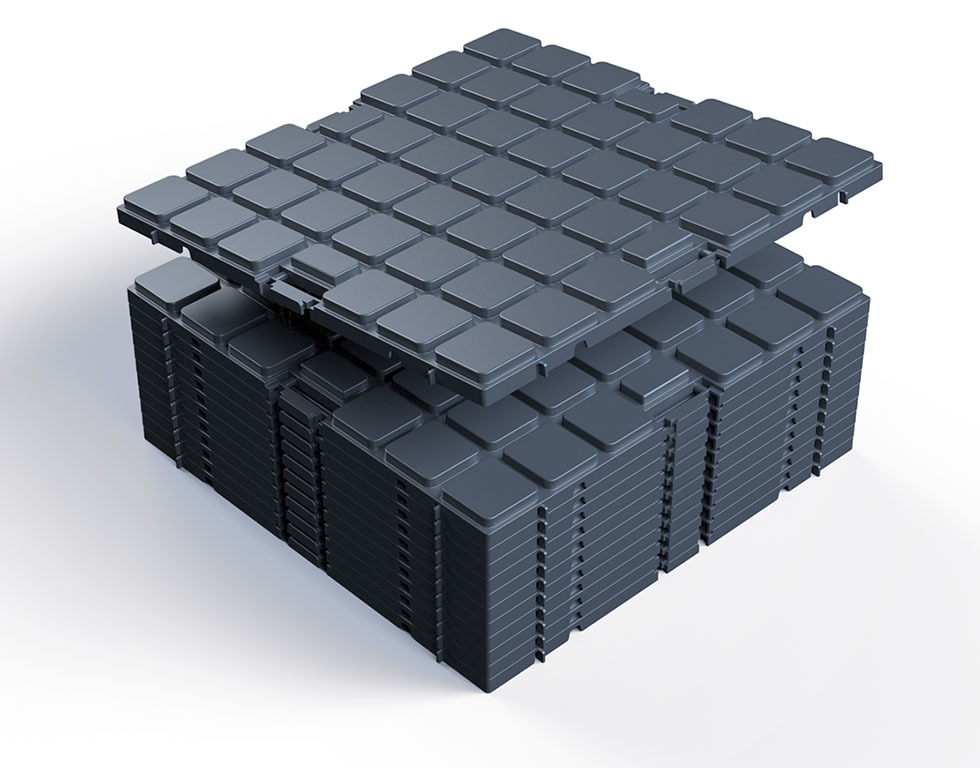 Compact transport and storage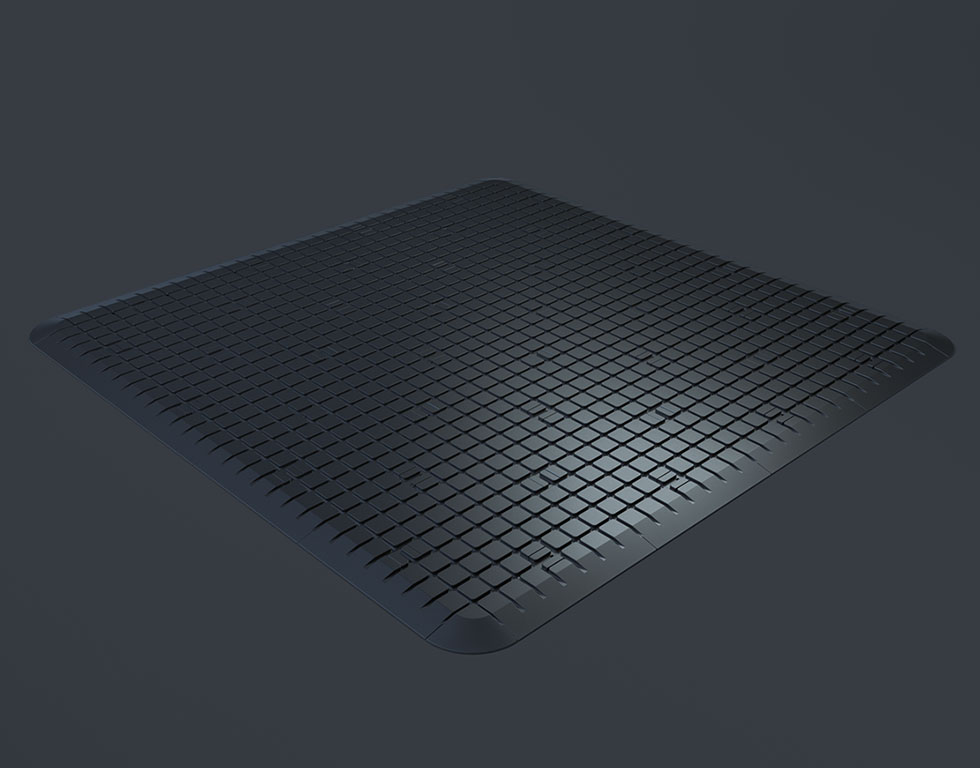 Material
We use non flammable recycled ABS granulates.
Warranty
5 years Warranty!
Recycling
We grind the old tiles and produce
new ones.
HIDING CABLES
INVISIBLE IN SECONDS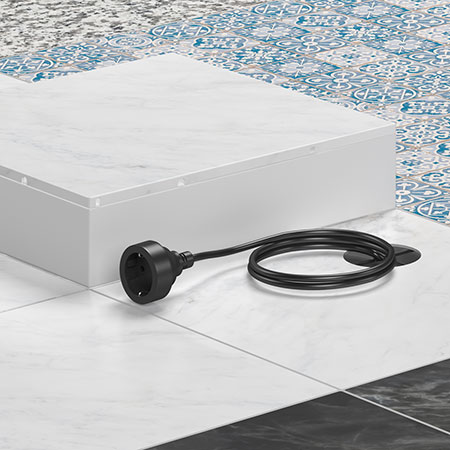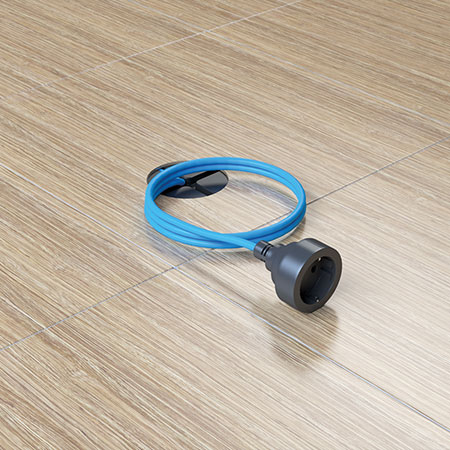 Smart connections
The only Raised Floor where you hide cables from the top view. To hide and relocate cables has never been this easy before!
The basic tiles have plenty of canals to insert the cables. You can use it as strain relief. Cables with a cross section of 10 mm or less are allowed. For thicker cables we have solutions; please contact us.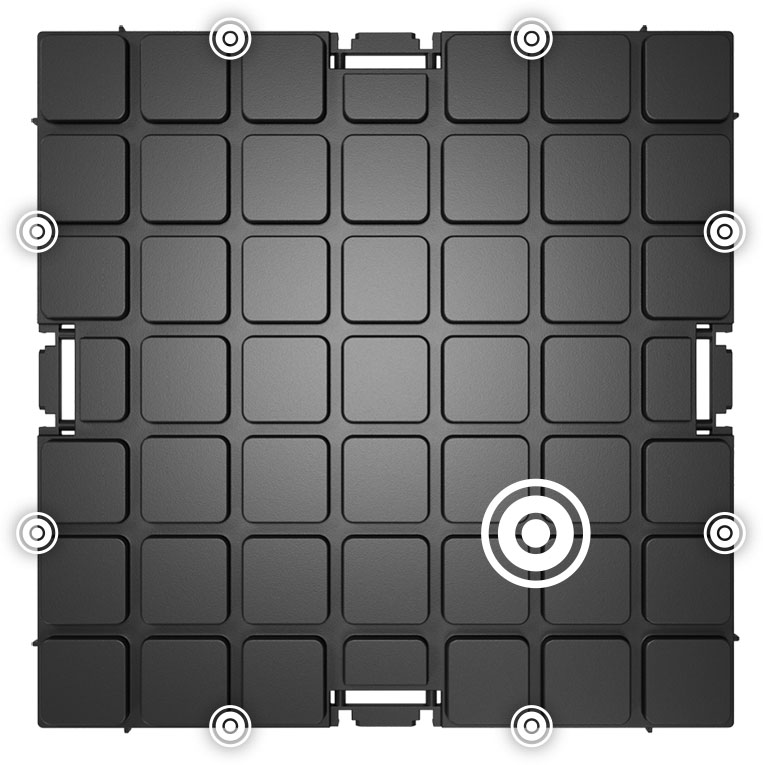 Recommended cable positions
STRONG CONNECTION
NO TOOLS NEEDED
Building the floor
Stand on floor is Easy to build build by just one person. The tiles are easy to handle with the weight of just 1.2 kg a piece. It is a simple, clean and time saving job.
Self leveling
The triangle nock grip into each other and levels the floor surface.
The Clicker
The unique Clicker strongly connects the tiles to each other. The Clickers are pushed into the tiles by hand without tools. The floor is easy to dismantle. Just lift the tiles a bit to make the clicker unlock.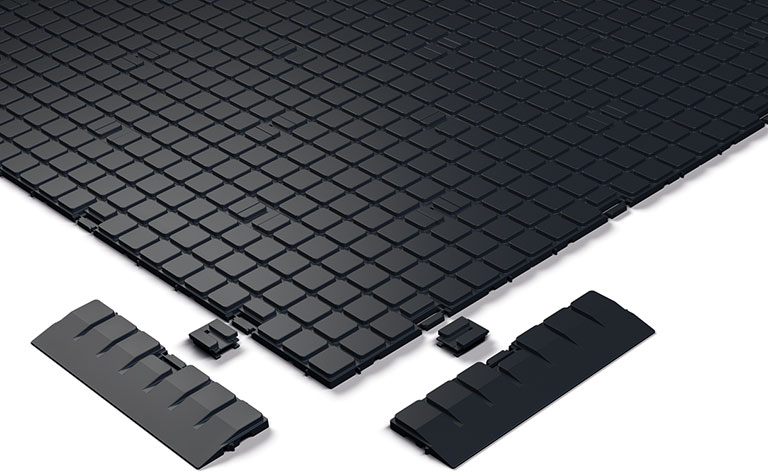 We advise to store and transport your floor in our container boxes. The boxes are easy to pack, because you can open the sides for better accessibility. We can provide them with strong heavy-duty wheels. We have two boxes one for 50m2 tiles and one for 25m2.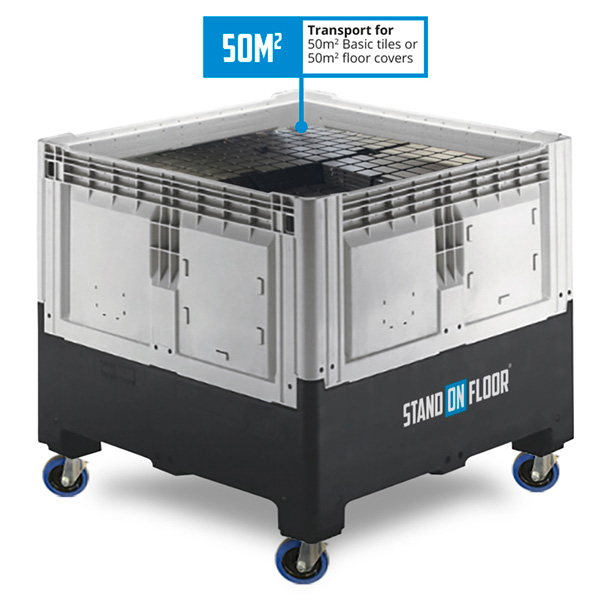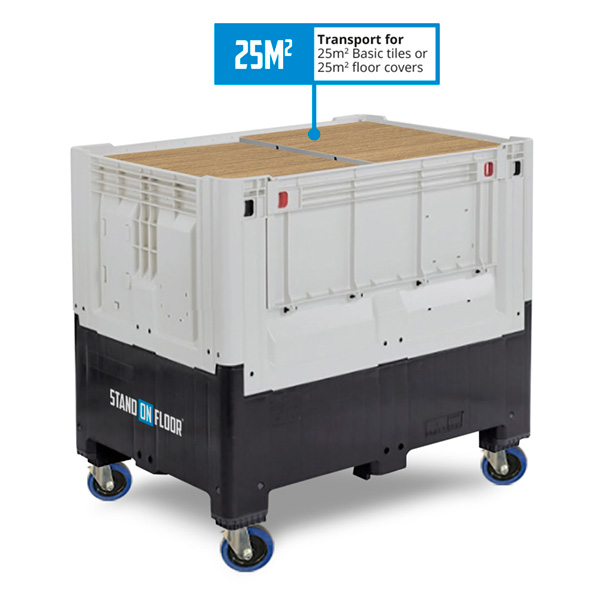 1. What is the total height of the floor?
With cover plates it is 26 mm High.
2. What is the weight of the floor?
3. What kinds of weight can hold the floor?
The floor can hold 3600 kg per m2. Each tile can hold 900 kg. Point load of 0,36 kg p/cm2
4. How do we solve uneven underground?
The Stand-ON tiles will solve most of the uneven areas. If there is a gap, you can fill it with wedge, with large bumps, leave one or two tiles.
5. How do we transport the floor?
We advise the use of container boxes. You can also buy flight cases.
6. Can I install water pipes?
With small drains it is possible till 10 mm cross dimension, bigger pipes need special solutions.